Back To Blog
People often face situations where they are locked out of their house, and for all kinds of reasons feel embarrassed to call a professional for help. Most of us have been there in one way or another, whether it's refusing to go to the doctor, file a police report or just go to the shop to buy a conspicuous item for an inconspicuous deed. Locksmiths are often called out for some very odd reasons, and so they are used to expecting anything. So here are some situations where one might feel embarrassed to call a locksmith company when they really don't need to.
1. Your husband or wife has changed the locks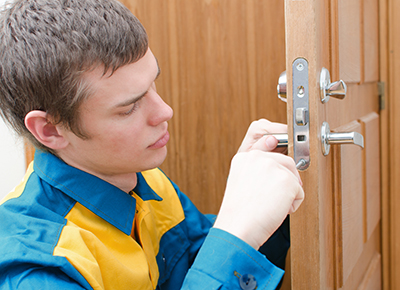 This is a common occurrence for residential locksmiths. Couples who live together can have some pretty fiery arguments, and sometimes that can lead to disputes over who gets access to the home. In many cases it comes down to who gets the locks changed first. If need be you could even call a locksmith to help you get back into your house once the locks have been changed, if of course your significant other doesn't stop it from happening, and you can prove that you live there and haven't been barred from the property.
2. You think your neighbor may be dead
If you don't call a lockout company, the eventual investigating police officers will. And quite frankly, any technician would prefer you find the source of the smell sooner rather than later. Locksmiths often get called to open doors of apartment tenants or bachelors who haven't been seen for weeks, and their neighbor suspects something is wrong. Of course you should probably check with the landlord first, but never be afraid to call a locksmith if you suspect something is wrong in your neighbor's apartment.
3. You constantly call the locksmith
There are some very forgetful people out there, but everybody has a clumsy day from time to time. Some locksmiths report that people have called them three times in one day because their car keys are locked in the car. There's nothing inherently wrong with being forgetful, and an understanding technician may not even charge you for all of the callout fees… if you're lucky.
4. You can't produce any ID until you are inside
If your ID is inside your house or car and you're afraid the locksmith won't want to open the lock for you, don't stress. Most people keep such documents safely in their houses or cars and locksmiths usually understand this. In a lot of cases, house lockout technicians would even be satisfied if you turn off the alarm or something else that proves you live in the house. But it is a part of their job to ensure you're not actually breaking in.